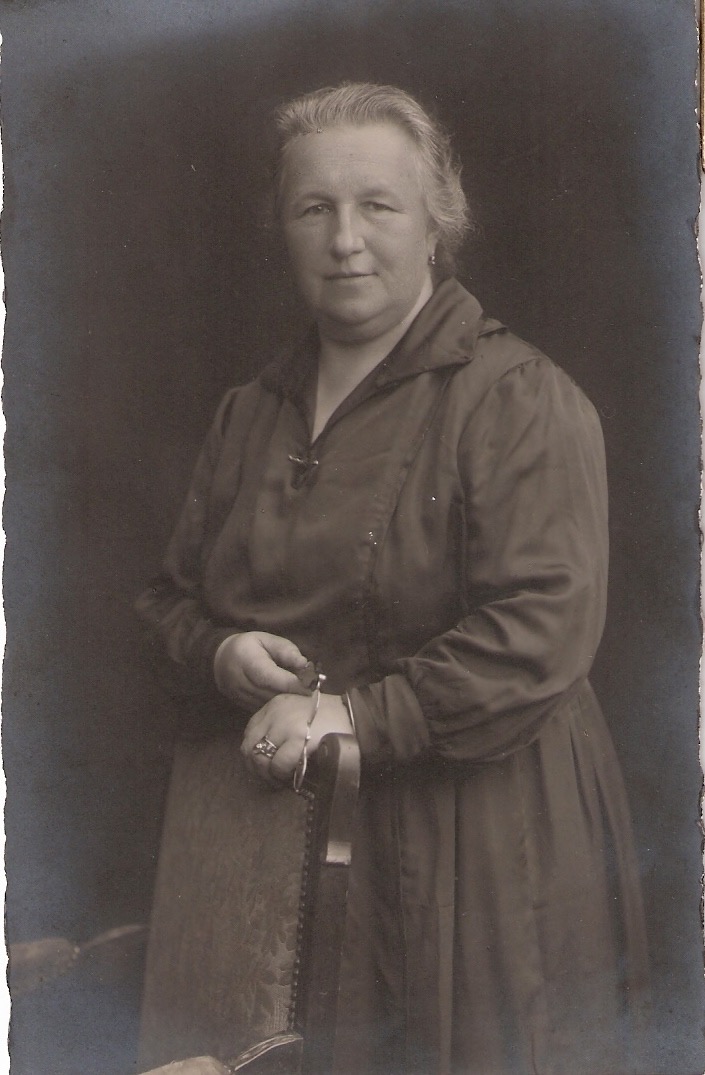 b. Glukhov, Russia February 9th 1869 and died June 19th, 1948 in Augsburg, Germany)
Varvara Vassilievna was the daughter of Vassili Vassilievitch (1829-1878) and his second wife Maria Ivanovna Dragnevich (1848-1920). He was first married to Nadezhda Mikhailovna Markovich (1837-1867) and they had son Vassili Vassilievitch (1857-1858) who died shortly after he was born and Maria Vassilievna (1861-1867) who also died in childhood.
Vassili and Maria had four children: Leonti Vassilievitch (May 31, 1871-February 2, 1938) who was a bachelor and died in Augsburg, Germany,  Mikhail Vassilievitch (January 16th, 1875-April 1950) who was married to Natalia Alexandrovna (née Engelhardt) but they had no children, and Elena Vassilievna who died in childhood. As Vassili Vassilievitch died in 1878, the children grew up without their father in Glukhov.