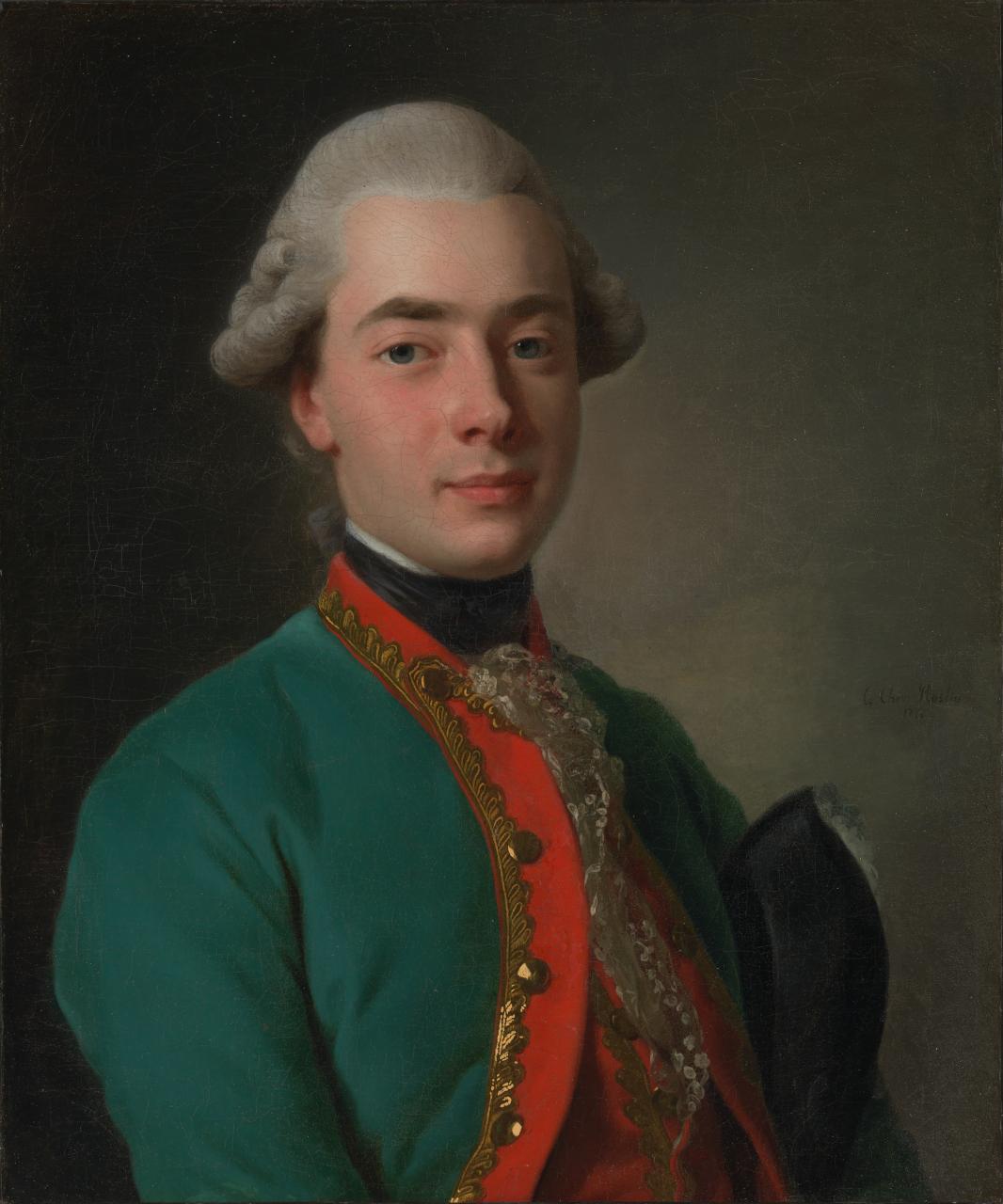 National Gallery of Victoria, Melbourne
Everard Studley Miller Bequest, 1962
Commissioned by Count Andrey Kyrillovich Razumovsky (1752–1836) in 1776, and kept in the Palais Razumovksy, Vienna until c. 1836; collection of Maria Vasileyvna Vassiltchikova (1779–1844); collection of Prince Victor Pavlovich Kotchoubey (1768–1834) and Princess Maria (née Vassiltchikova, see above), Dikanka, Ukraine and thence by descent until the Russian Revolution; exhibited Historical and Art Exhibition of Russian portraits, Tauride Palace, St Petersburg, 1905, no. 759; sold at public auction, Paris, c. 1924 (details unknown); recorded by Lundberg in Thieme-Becker in 1935 as being in a Russian private collection, France[1]; probably collection of Alvan Tufts Fuller (1878–1958), Boston, Massachusetts, before 1958; thence to the Fuller Foundation, Inc., 1958–61; loaned to Museum of Fine Arts, Boston, October 1959 – July 1961[2]; included in the sale Fine Pictures by Old and Modern Masters: The Property of the Fuller Foundation Inc., Christie's, London, 1 December, 1961, no. 81 as Portrait of a Gentleman; purchased by Thomas Agnew & Sons (dealer), London, 1961; from where purchased, on the advice of Dr Mary Woodall, under the terms of the Everard Studley Miller Bequest, 1962.